Jul 20 2022
The only race is the human race
OASIZ: A multicultural music theatre performance to promote diversity and inclusiveness
Does skin colour really matter? "Certainly not," students of the OASIZ production crew would answer, as the cosmopolitan team successfully brought an original show to life and earned positive feedback from the audience. OASIZ, a student-led music theatre performance, was the finale to the multicultural music theatre project coordinated by the Office of Student Affairs (OSA), aiming to create a culturally inclusive and welcoming campus for the entire University community. The performance was attended by 200 people face-to-face and online.
Diversity is a catalyst for innovation
From scriptwriting to music composition, choreography, design and acting, the performance was created from scratch by a multicultural student crew. "It was a really rewarding experience to collaborate with such talented individuals, with everyone bringing a different perspective yet united in their commitment to presenting a great show," says Lam Tsz-ho, director of OASIZ, who studies medicine. The team of young, ambitious creatives were eager to showcase a myriad of themes and messages in the performance, but were concerned their aspirations might be impossible given the limited time. "We wished to cover a spectrum of ideas. One of the greatest challenges I think that we all faced was how to interpret the narrative identity of the story, and which key aspects of these themes we wanted to express the most," he adds. After months of brain-racking preparation, the creative team adopted intricately woven songs to evoke atmospheres and emotions beyond spoken lines. The performance successfully highlighted deep-rooted problems concerning multiculturalism, racism and LGBTQ culture, as well as vulnerable situations such as the struggles faced by sub-divided flat tenants.
The performance showcased a diverse society, with five lost millennials from different ethnic groups trapped under the same roof. It was a symbol of an idyllic community, conveying a message of hope to the audience. Cultural integration, a notion well-known but hard to achieve, should be more than empty talk. "For so long we have had lectures, talks and exhibitions on the topic. A non-traditional music theatre performance is a more interactive way to involve everyone," says Alex Fung, one of the five protagonists. Describing his OASIZ experience as "refreshing", the local undergraduate student from the School of Journalism and Communication adds, "In the process of acting, you understand more about others and are eventually willing to accept them." With powerful themes and messages to convey, the team hoped to leave the audience with something to ponder afterwards, and to make a difference in society.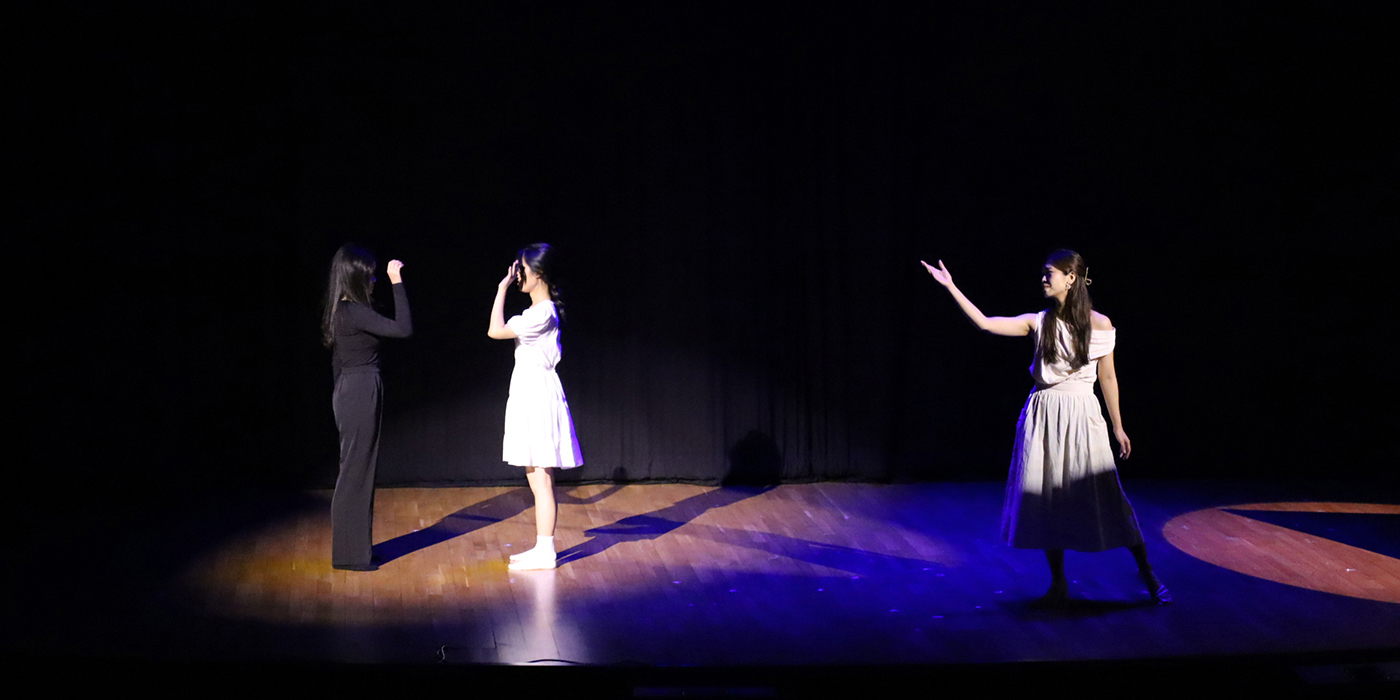 "We carry the same red blood"
Beyond themes and messages, the composition of the production crew was also a showcase of cultural diversity, with students coming from eight countries and regions, including Bangladesh, Indonesia and Myanmar, in addition to Hong Kong. Talented creative minds provided the team with innovative ideas to convey their message, such as including lines in different languages and portraying incidents of discrimination in a dramatic context. Diversity showcases unity and ignites innovation. When great minds collide, there is always an unexpected outcome.
Masruck Alam, a biomedical engineering PhD student from Bangladesh, was one of the key players in the performance. The project allowed him to reflect on his CUHK journey as a non-local student. Coming from South Asia, cultural barriers, homesickness and stereotypes have been obstacles along his journey abroad. "I chose CUHK because of its cultural inclusiveness and diversity. I am very thankful to OSA for the opportunity to be part of this multicultural music theatre project. We human beings all carry the same red blood. It's time to be open to different viewpoints, embrace diversity and communicate with everyone with equal respect, regardless of their position in society," he says.
Another non-local student who also played a major character in the musical, Justin Keane Hanov from Indonesia, shares his thoughts on the theme of the performance. "It has a really deep meaning," he says. "It highlights the stigma, the insults and the stereotypes in our current world. The meaning of the play itself encourages me to put more effort into promoting diversity and inclusion." Apart from jointly working on a project, students from different ethnic groups exchanged food from their countries, taught each other slang and had fun hanging out together. Beyond imparting knowledge to students, the project was a welcoming platform for multinational students to cooperate with each other, exchange ideas, develop friendship and, most importantly, feel like home.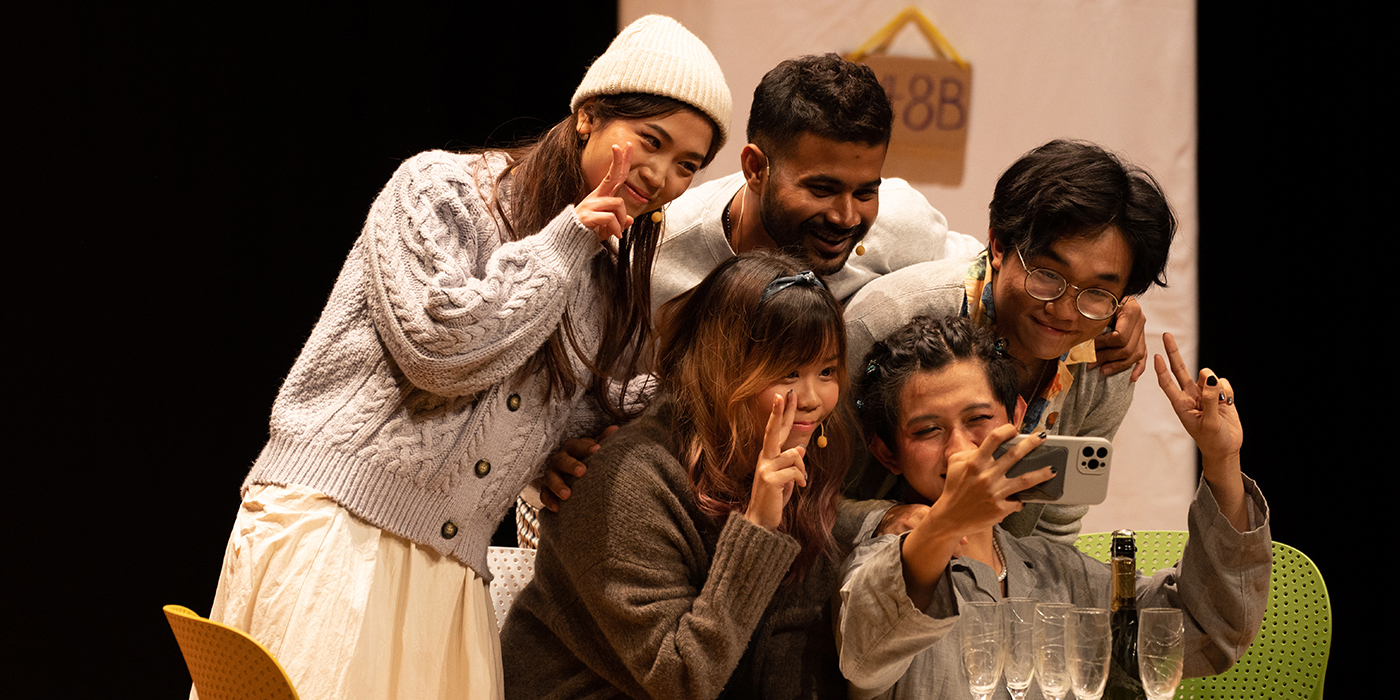 Beating the odds: putting up a great performance
From production to performance, the OASIZ journey was not all smooth sailing. As the project neared its end, the COVID-19 pandemic once again struck the community. Not only were students forced to attend workshops online from February to April, but they also had to carry out much of their preparation work during the throes of the pandemic, while some could only assist the project remotely. A powerful sense of dedication still encouraged the team to sail through obstacles, though. "I could feel everyone's passion for making this performance a reality," says Laura. Their stellar performance struck a chord and was greeted with rapturous applause from the audience.
By Gillian Cheng
Photo courtesy of Office of Student Affairs